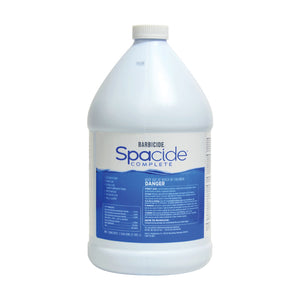 This is a no rinse neutral pH disinfectant cleaner that disinfects, cleans and
deodorizes in one labor-saving step. When used on environmental, inanimate,
hard, non-porous surfaces it exhibits effective virucidal activity against Human
Corona Virus (ATCC VR-740) and SARS associated Coronavirus when using
one ounce of product in a gallon of water.
One gallon of product fills 512 total Spacide Spray Bottles.